CARSON SCHOLARS FUND
The Carson Scholars Fund awards $1,000 college scholarships to students in grades 4 through 11 who excel academically and are dedicated to serving their communities. Students must attend an accredited K-12 school in the United States.
An interested student must be nominated by his/her school to be able to compete for a Carson Scholarship. It is up to a school how to determine its nominee. The minimum requirements are a 3.75 GPA and involvement in community service. In general, a school is only allowed to nominate one student. To learn more about how we calculate GPAs, review our GPA Calculations Rules and Policies.
If you would like your school to receive an application, please have a school official (teacher, counselor, or principal) contact the Carson Scholars Fund. The school official should complete our Application Request Form. Requests from individual students, parents, or other community members cannot be accepted.
2019 Scholarship Season
The 2019 scholarship season begins in the fall when application materials and instructions for nominating a student are distributed to schools.
You must be nominated by your school in order to apply to our scholarship program. Students will have until Wednesday, January 9, 2019 to complete their application. The application includes essay, biographical information, community service details, report card and teacher recommendation.
After the application deadline (January 9, 2019) your principal will be emailed instructions to complete the principal verification. This is a required step and must be completed by Wednesday, January 16, 2019. Your application is not complete without the principal verification.
All applicants will be notified of their status in March 2019.
If you have any questions about the scholarship program, please call 410.828.1005 or email lrichards@carsonscholars.org.
---
Full Scholarship – STEM and Business – Texas A&M
The Brockman Scholars Foundation invites applications for a merit-based full scholarship that covers five years of study on the College Station campus of Texas A&M University.
The scholarship supports four years of undergraduate studies in an approved program of STEM (Science, Technology, Engineering, Mathematics) as well as the one-year MS Business graduate degree at Texas A&M's Mays Business School.
Please encourage your top students to apply for this prestigious full scholarship via the application portal at http://www.brockmanfoundation.org.
The portal is open now to receive applications for studies beginning in the 2019-20 academic year.The application deadline is at 5:00 p.m. U.S. Central Time on September 30, 2018.
The Brockman Scholarship covers tuition fees in full, room and board, transportation, books and supplies, an overseas study opportunity, and internship opportunities.
American citizens resident anywhere in the world may apply for the scholarship. An international (non-U.S.) student may apply for the scholarship as long as they can submit, with their application, sufficient evidence that they have a visa allowing them to study in the United States. All applicants, including international students, must have an SAT or ACT score (not an equivalent).
It is imperative that applicants understand that they are applying for a scholarship that provides for both an undergraduate and post-graduate degree. It is a condition of being awarded the scholarship that the recipient will enroll in, and successfully complete, both the four-year undergraduate STEM degree and the MS Business graduate degree program..
You can download and print information about the scholarship for posting on your scholarships bulletin board by going to http://www.brockmanfoundation.org.
If you no longer wish to receive emails from the Brockman Scholars Foundation, please click here to unsubscribe.
---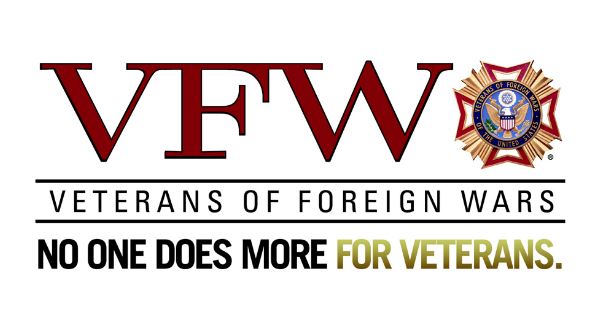 The 2018 Voice of Democracy Scholarship Contest is underway. Magnet has been fortunate to have a winning entry the past several years and we would love to have more.
Students are welcome to submit their entries to Mrs. Britt by Friday, October 24.  After October 24, students will be responsible for submitting their entries to the local VFW post (deadline is October 31).
Quick Facts:
Contest is open to 9th – 12th grade students
National 1st place winner receives a $30,000 scholarship
Other local, state, and national awards range from $1,000 to $16,000
1st place winner from each state wins an all-expense-paid trip to Washington, D.C.
Theme – Why My Vote Matters
Students can go to https://www.vfw.org/community/youth-and-education/youth-scholarships for additional information and to download a copy of the entry form.  This information has also been attached below.
---
ELIGIBILITY: All grades 9 – 12 High School Students
AWARD AMOUNT: Multiple scholarships ranging from $500 to $1000
DEADLINE: Ongoing (Annual) , Every October 31st 11:59 PM (Pacific Time)
HOW TO APPLY: 
Choose ONE prompt from below and submit a well thought out essay or video
How have your family, parents, school, and teachers influenced who you are today? Use personal experiences to support your answer.
How much freedom should parents give their children? Use personal experiences to support your answer.
What are some dangers that youth may face on the internet? Use personal experiences, news articles, or research to support your answer.
What should you do if you or a friend is bullied on the web? Please discuss solutions for both scenarios. Use personal experiences to support your answer.
Discuss ways that youth can use the internet or social media to positively impact their communities. Use personal experiences to support your answer.
To apply, fill out our short form here: KidGuard for Education Scholarship Application
SELECTION PROCESS: 
We will be selecting a pool of finalists based on the quality of their essay/video. As mentioned, we are looking for essays/videos that are well thought out with proper research and evidence to support their statement. Out of the selected finalists, winners will be selected and contacted shortly thereafter.
---
The Louisiana Heroes' Scholarship Fund provides college and vocational school tuition to the children of Louisiana's teachers, coaches, law enforcement officers, and first responders. Scott Chafin created the fund, in conjunction with the Community Foundation, by making an initial donation of $25,000.00. The fund will be kept alive by annual fundraisers and private donations. The Louisiana Heroes' Scholarship Fund will award (5) $2,500 scholarships each year to Louisiana students based on merit and need. 
For additional information, and to stay up to date on the latest news regarding the scholarship fund, please contact our offices and check back on our website frequently. 
To apply for the Louisiana Heroes' Scholarship, please download the application below and follow the submission instructions included.
---
Purpose of Scholarships
AES Engineering is pleased to be able to continue offering scholarships to motivated students to help in the furthering of their education.
Scholarship Criteria
Our belief is that achieving a high grade point average should not be the only criteria for determining who deserves to be helped. For that reason we are offering a scholarship that will be awarded on the basis of character, as determined by an evaluation of the essays that are submitted.
Scholarships are intended for our future leaders across a wide spectrum of fields of study. This award is available to high school seniors and all students attending a post secondary educational facility.
You are not required to be taking Engineering courses to be eligible.
How to Apply
Students must submit an essay of between 500 and 1000 words in answer to the following question:
When you look back on your life in 30 years, what would it take for you to consider your life successful? What relationships or accomplishments will be important on this journey?
Amount of award: $500.00
Deadline for entry: October 6, 2018
Submit essay to scholarships@aesengineers.com
There is no application packet for this award. Please do not include your resume at this time.
Be sure to include your full name as well as the name of the school you are attending this year and your plans for next year.
---
AskLela.org:
Louisiana student
Completed the FAFSA
Could win $1,000!